Bitcoin and other cryptocurrencies in our lives: the results of the survey from Forklog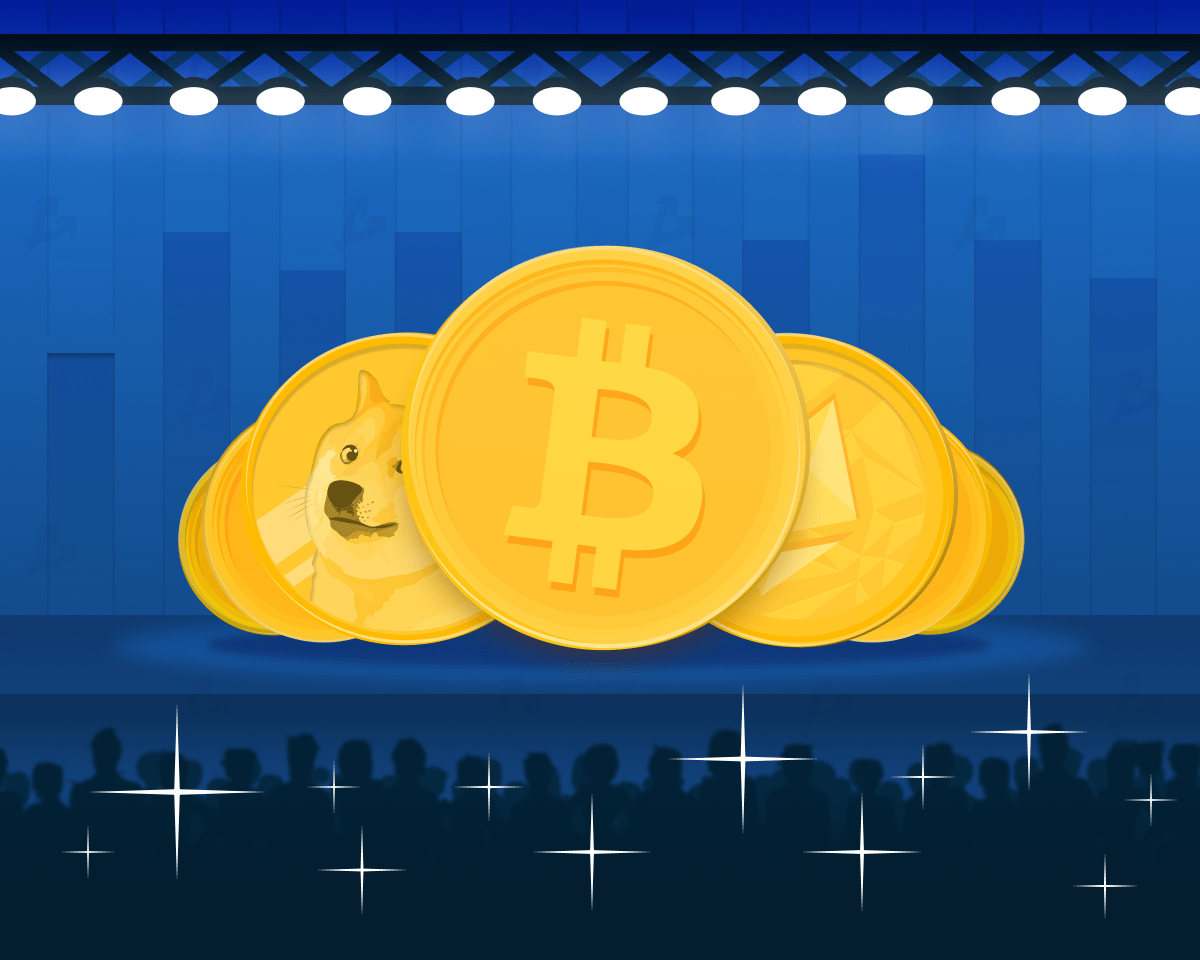 This year in the FORKLOG poll Bitcoin and other cryptocurrencies in our lives participated 3015 people. We summarize and tell what our readers invest, how many miners are among them and for what purposes they use crypto assets.

Portrait of the reader
The vast majority of FORKLOG readers are men. Almost half lives in the Russian Federation, residents of Ukraine make up 30.5% of the audience, in third place Belarus.
About 41% of respondents are people aged 26 to 35 years.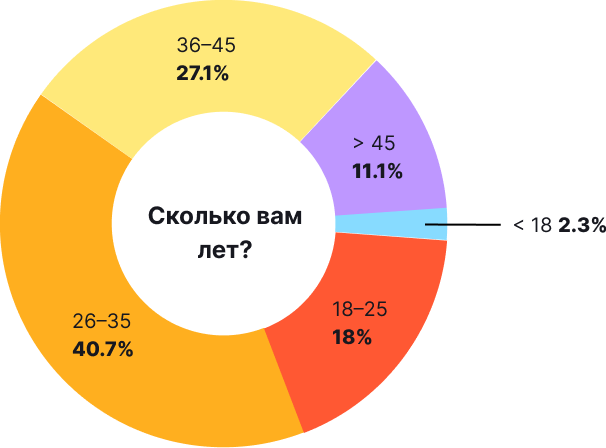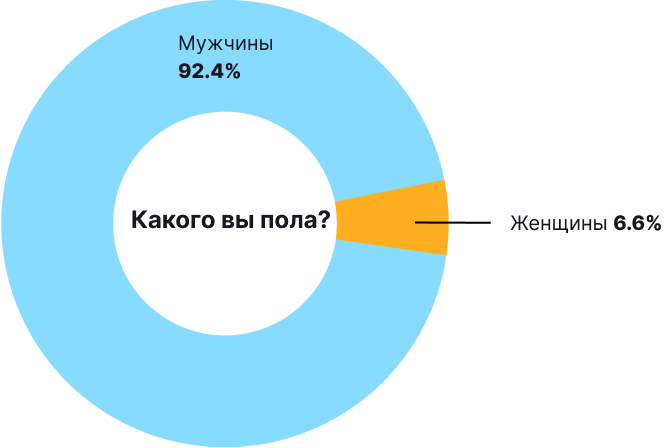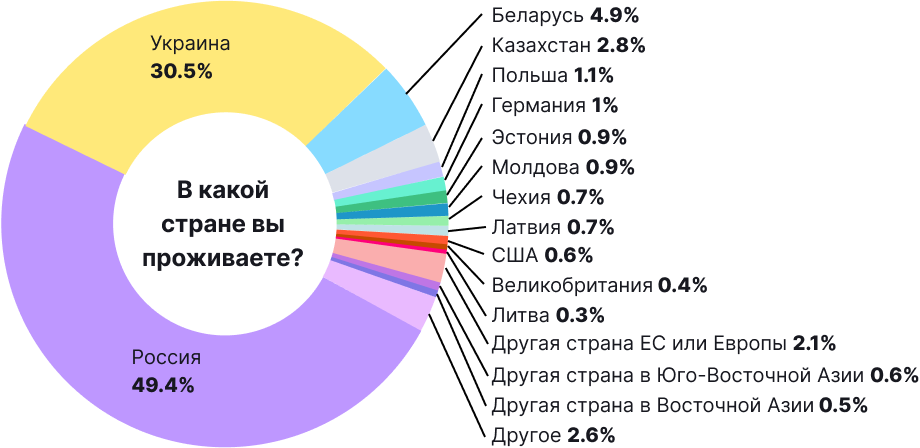 Almost half of the respondents estimated their income level as average, 20% – higher than average and 26% as low. 6% indicated a high income level.
22% of readers are associated with a business in the field of blockchain and cryptocurrencies, almost 17% plan to do it. Almost 21% of respondents are entrepreneurs in another field.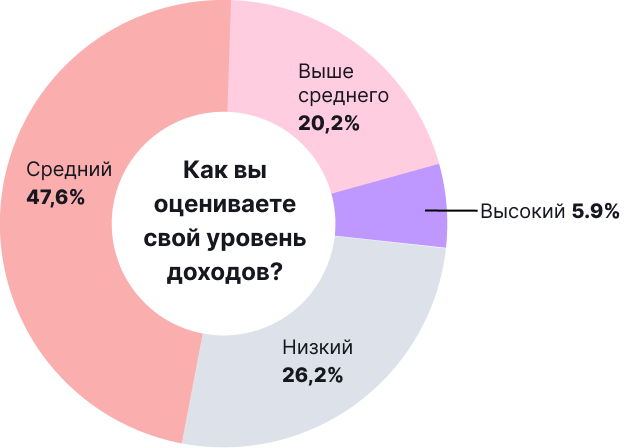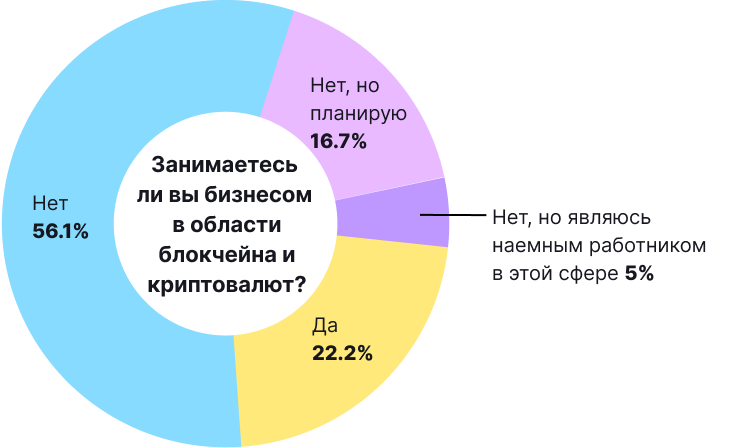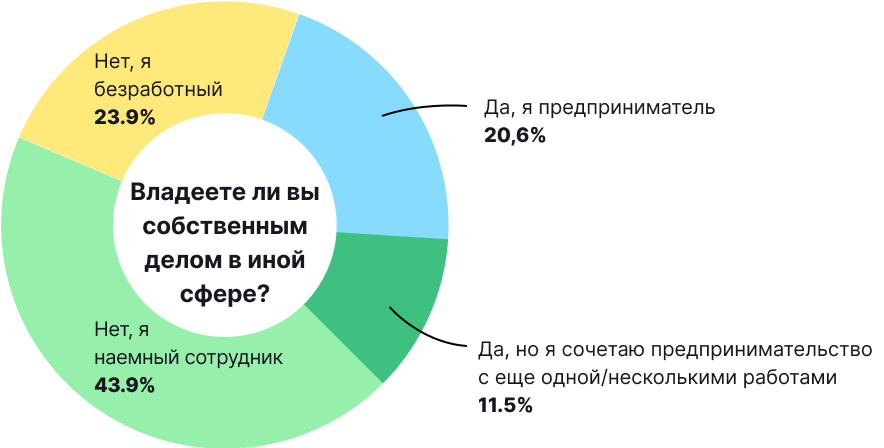 About 7% learned about cryptocurrencies in the first years of their existence. The largest percentage among those who became interested in bitcoin at the time of the sharp increase in its price in 2016-2017. Readers who learned about crypto actors only in 2021 amounted to 6.6% of respondents.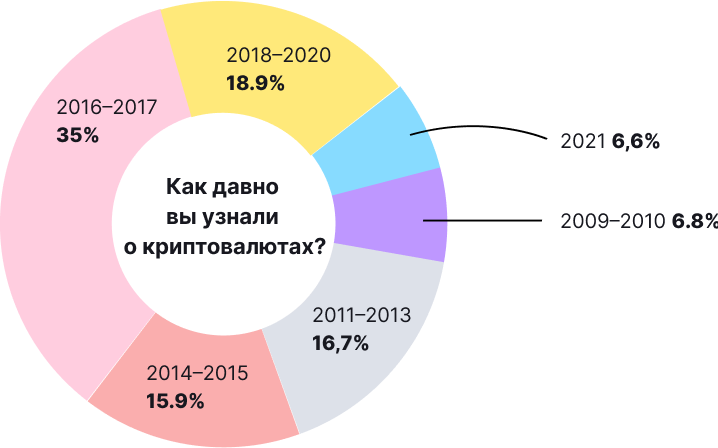 Reader's portfolio
Almost 87% of respondents own cryptocurrencies. Among those who bought or received crypto acts, 32% became their owners in 2016-2017, about 27% – in the interval between 2018 and 2020, 24% this year.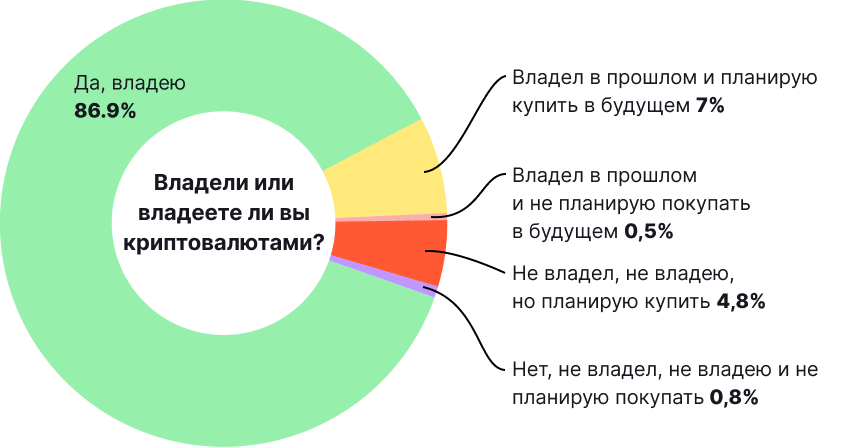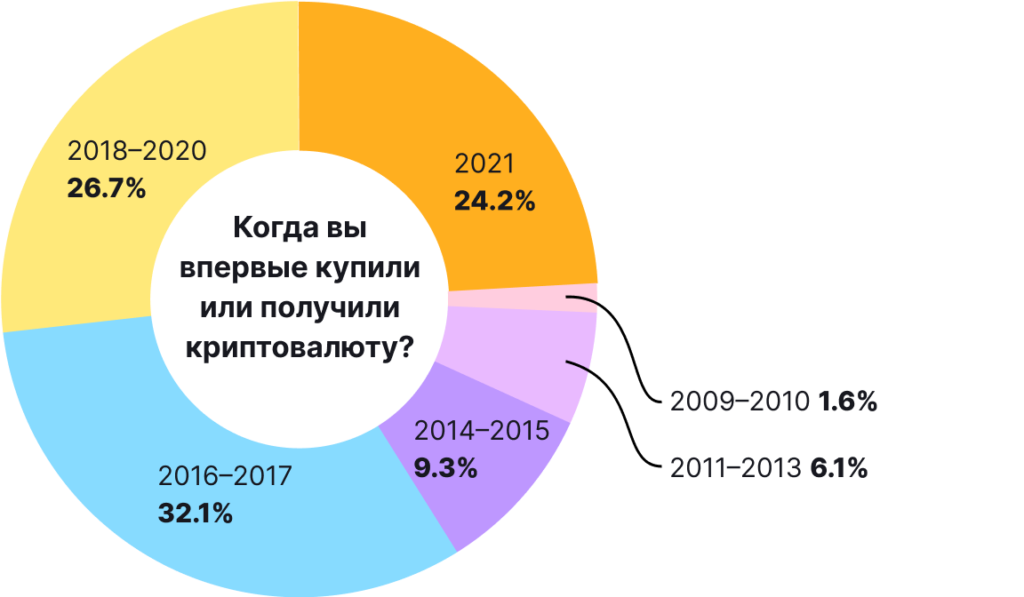 Bitcoin and Ethereum remain the most popular, the third place is in Binance Coin.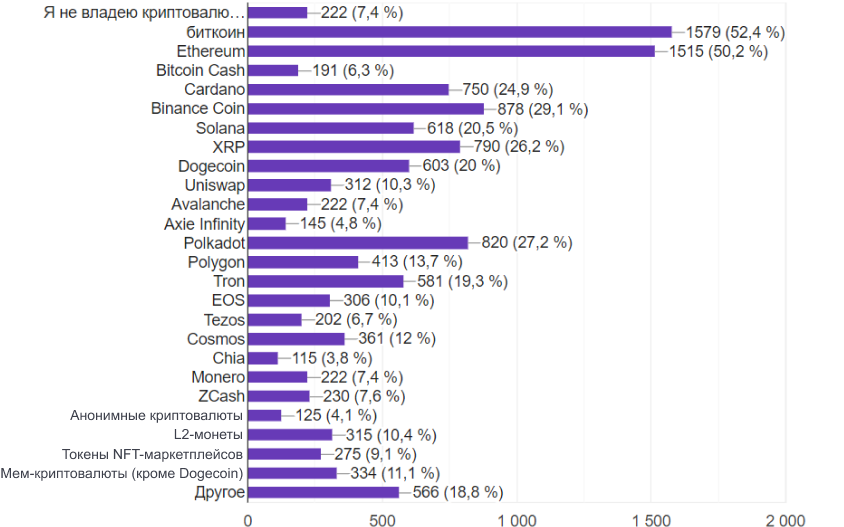 In 2021, cryptocurrencies brought income to the vast majority of investors surveyed.
81% of the survey participants perceive cryptocurrencies as a means of long -term investments, 42% use them in trade.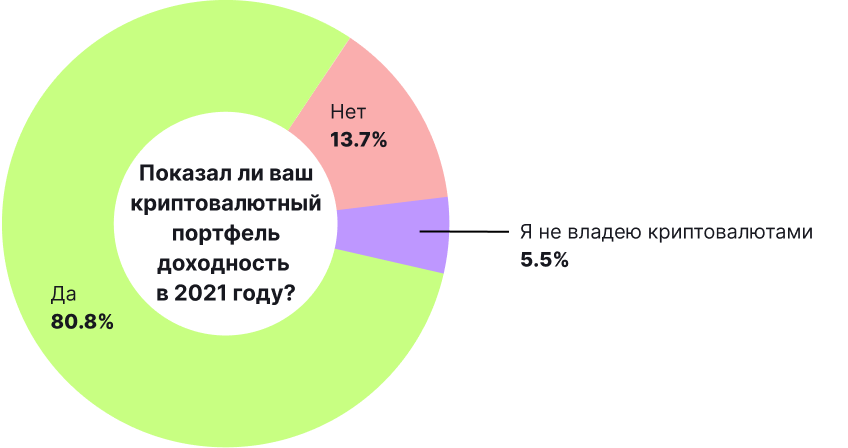 Anonymity
Most respondents do not use an increased anonymity of coins or mixers for bitcoin transaction, and also do not use the Tor browser.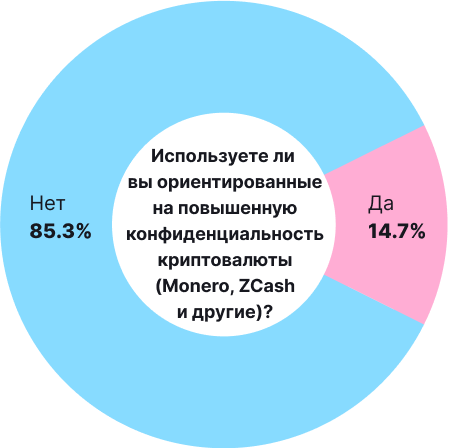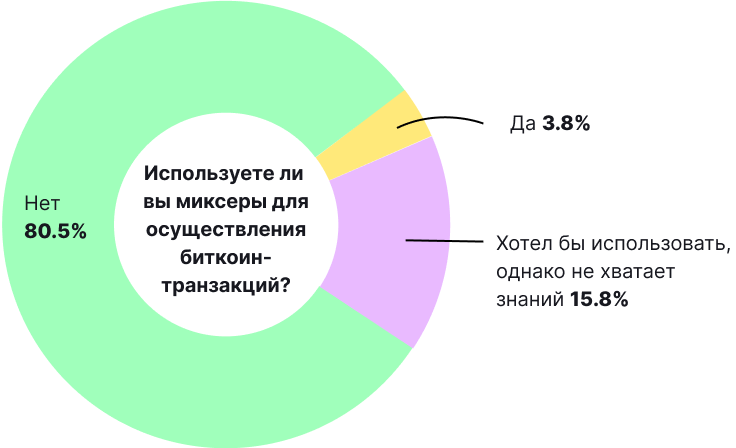 34% of respondents use VPN, the remaining 66% do not use similar services.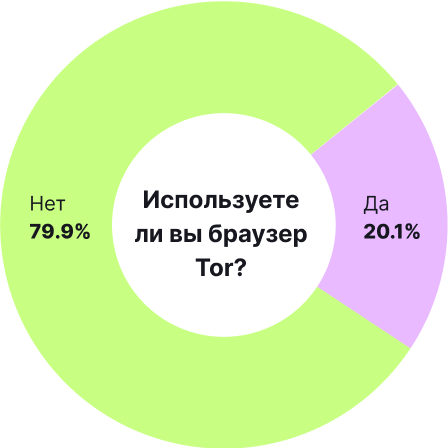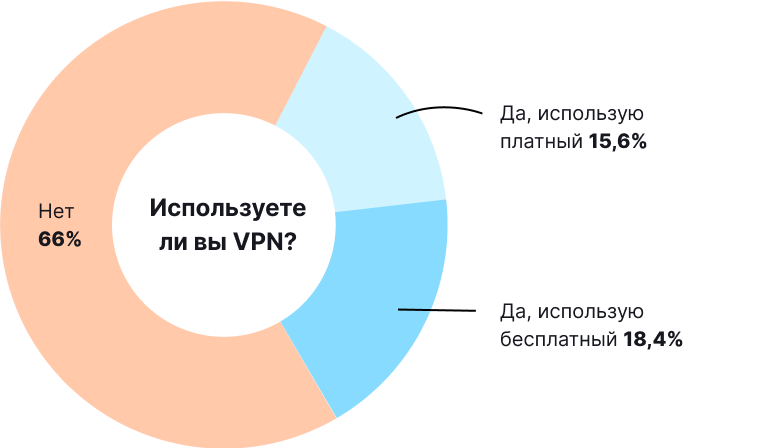 Mining and staying
Among the participants in the survey, 18% are engaged in cryptocurrency mining, most have never been miners.
More than half of the respondents either participate in stakeing or did it in the past.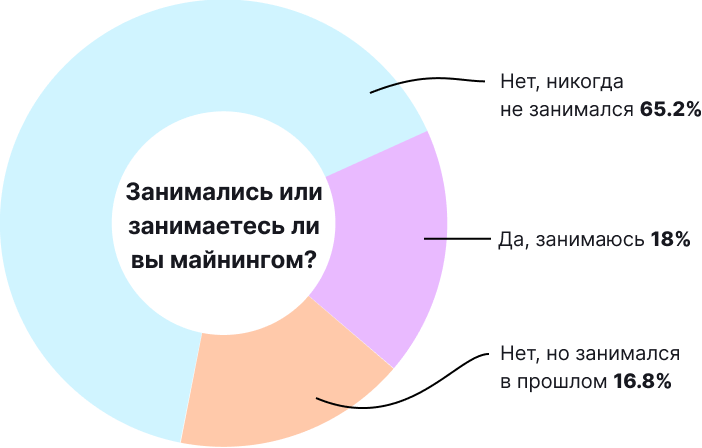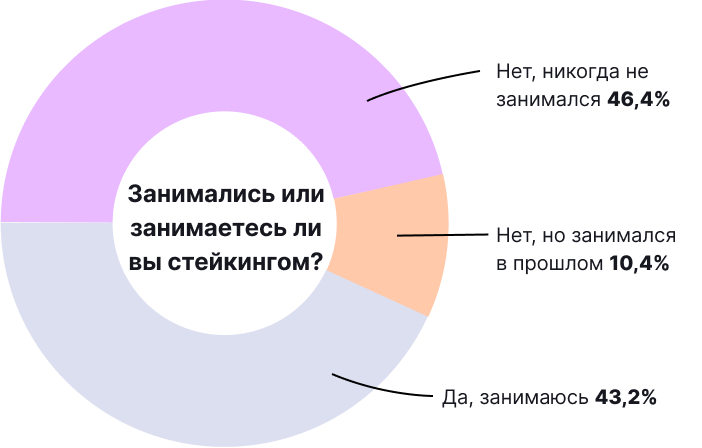 NFT and GameFi
In 2021, the NFT theme was at the peak of popularity. Among the survey participants, almost half either owns similar tokens, or plans to purchase them. 47% do not have NFT and do not plan to buy.
The most popular NFT markets are Opensea, Binance NFT and PANCAKESWAP. Most of the respondents do not use such sites.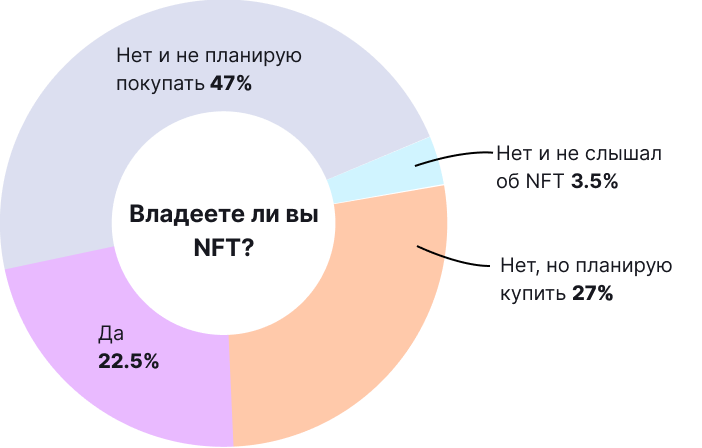 Another topic of the year was the development of the GameFi industry. Nevertheless, among the participants of the Forklog survey, 35% did not interact with the segment, and 39% do not know what it is.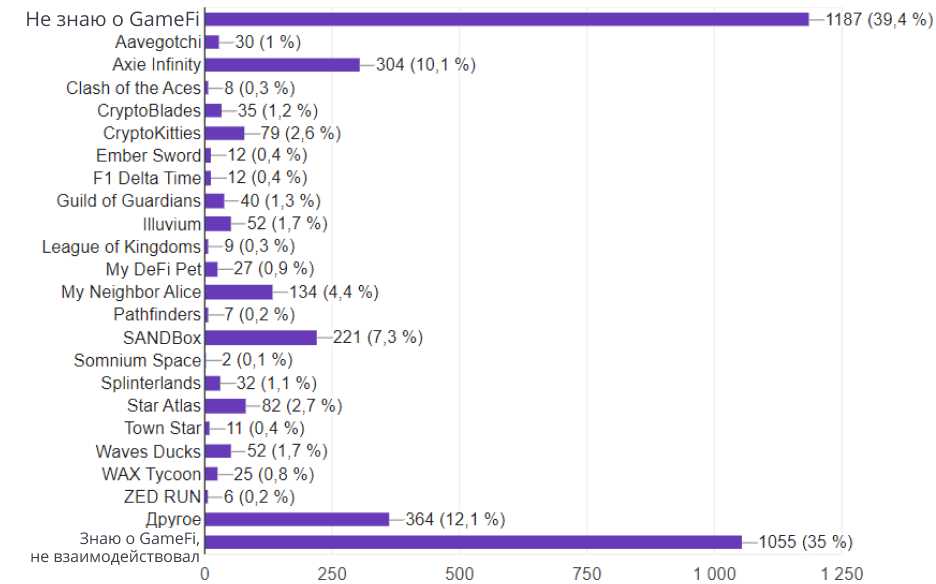 The decentralized finance sector (Defi) continued to develop in 2021. Among the respondents, almost 42% invested in Defi, another 25.5% plan to do this.
A little more than a third of the respondents invested in Defi-tokens, another 14% are engaged in profitable farming, almost 8% invested in companies engaged in development in the sector.
Among the most popular Defi services, the survey participants called Pancakeswap, 1inch and Uniswap.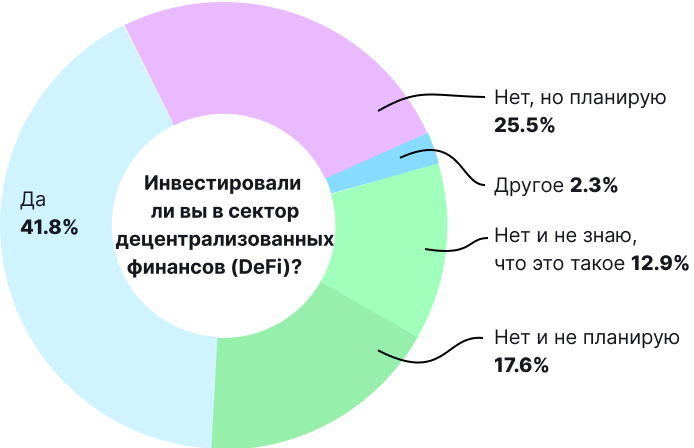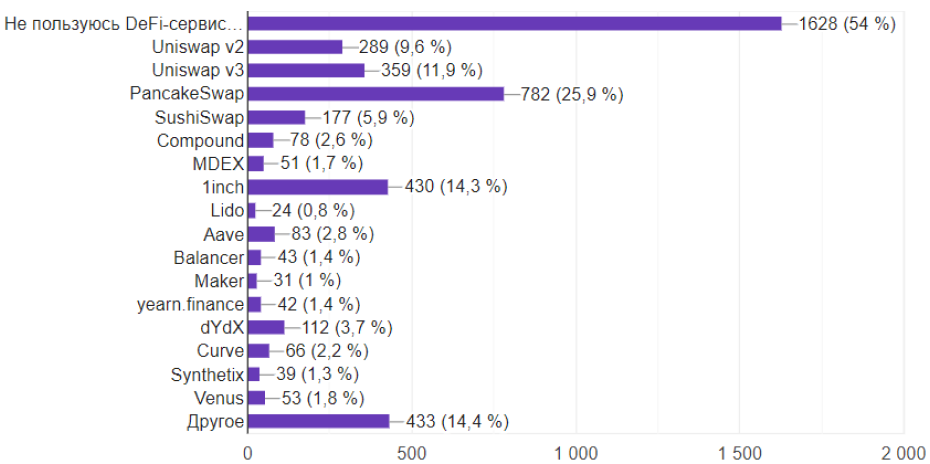 Trading
Almost 66% trade in cryptocurrencies, 50% called it a profitable occupation. Another 16% plan to do cryptocurrency trading.
Most of it trade in centralized sites, or combines them with decentralized. The most popular exchange among respondents is Binance. 70% of respondents trading on it.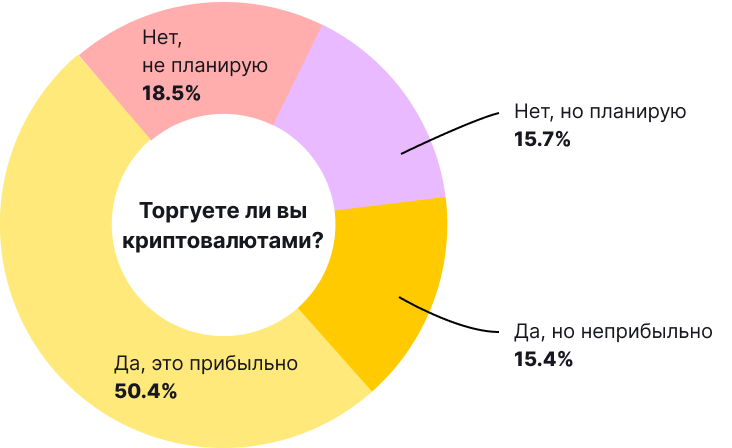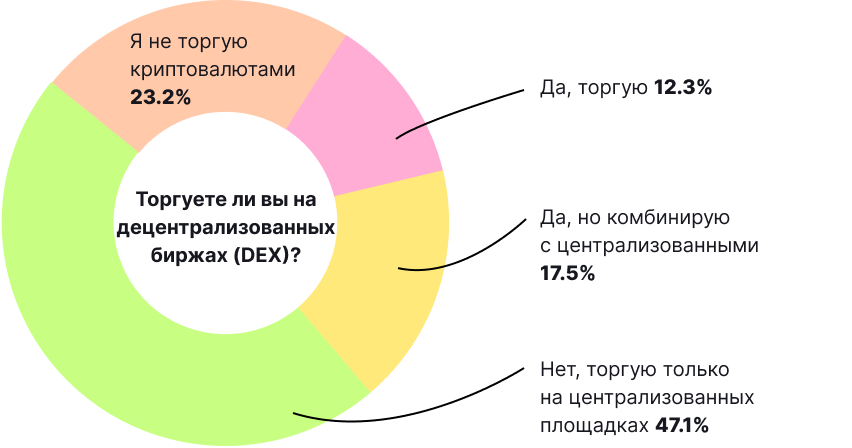 Most of the respondents are trading on Binance.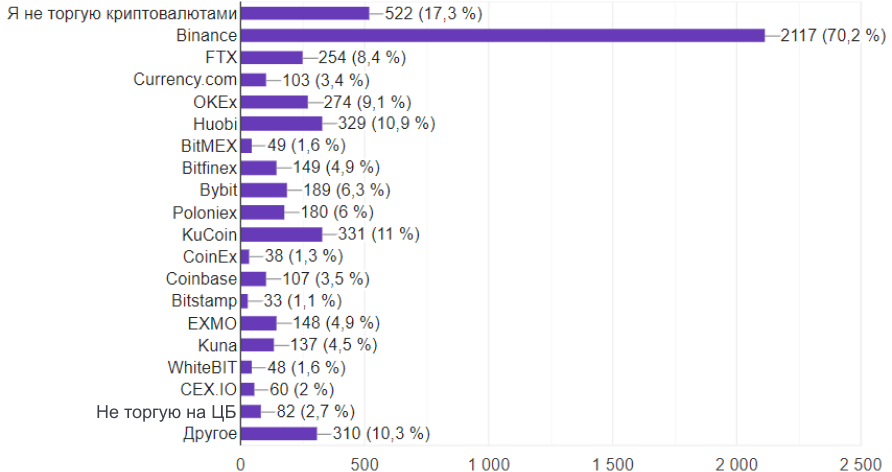 Almost 27% of respondents sell cryptocurrency derivatives.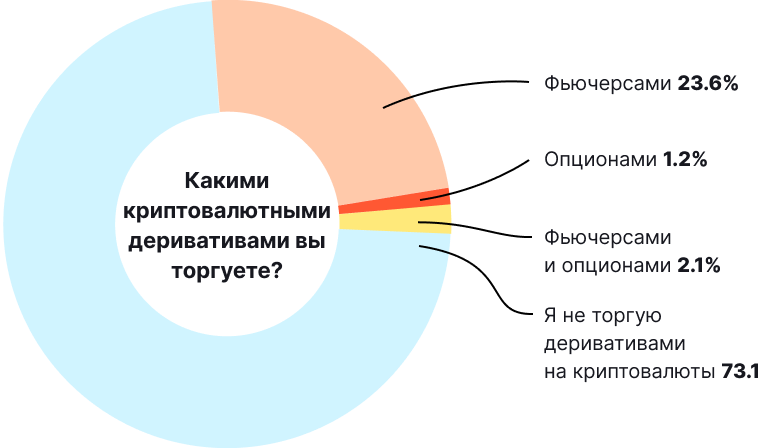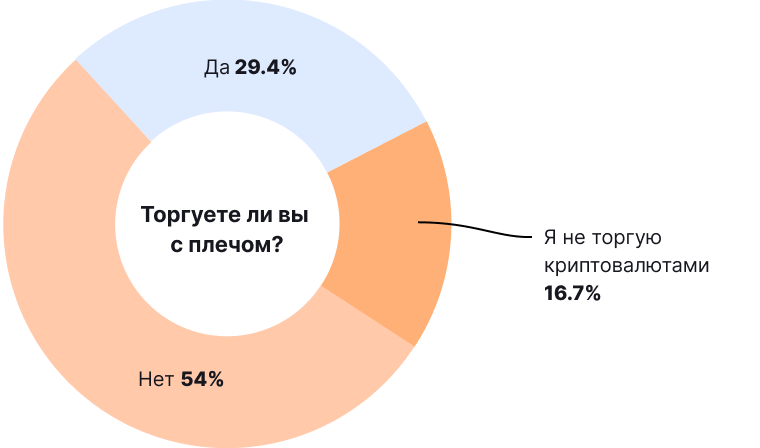 Wallets
Metamask was the most popular wallet. It is used by 39% of respondents.
26% use hardware wallets, among them Ledger leads.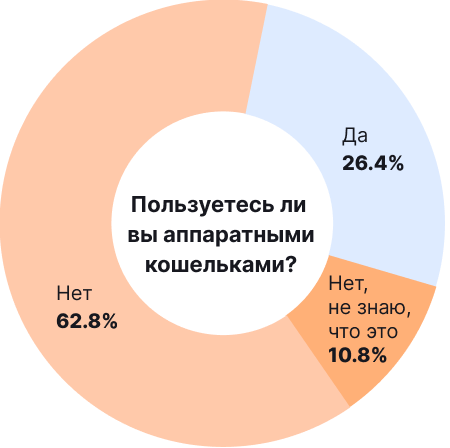 Investments
Almost 59% have never invested in ICO, IEO or IDO. A quarter of those who have ever participated in such types of raising funds made a profit.