AI helped NASA to identify evidence of sea air pollution
Reducing the content of sulfur in ship fuel reduced the level of air pollution in the sea to a record low level over the past century. This is stated in the study of NASA.
In 2020, a global standard developed by the International Maritime Organization (IMO), which regulates the sulfur content in fuel oil for ships, entered into force. It was assumed that the restriction would reduce the emissions of sulfur oxide by 77%, which is equivalent to 8.5 million metro -ton.
Poisonous gas increases the risk of acid rains and can cause respiratory, cardiovascular and pulmonary diseases.
NASA researchers have found that the IMO 2020 policy and the reduction of shipping due to coronavirus pandemia led to a record decrease in the level of pollution from the beginning of observation almost 20 years ago.
Scientists have created an AI model to identify emissions according to the trajectory of ships by the pictures taken from 2003 to 2020 by the Modis spectriometer on board Aqua satellite.
"Without such a complete and large-scale sample of shipping routes, we could not fully understand the problem [pollution]," said the ATMMICTION from the Center for Space Flights named after Goddard and the University of Maryland Yuan.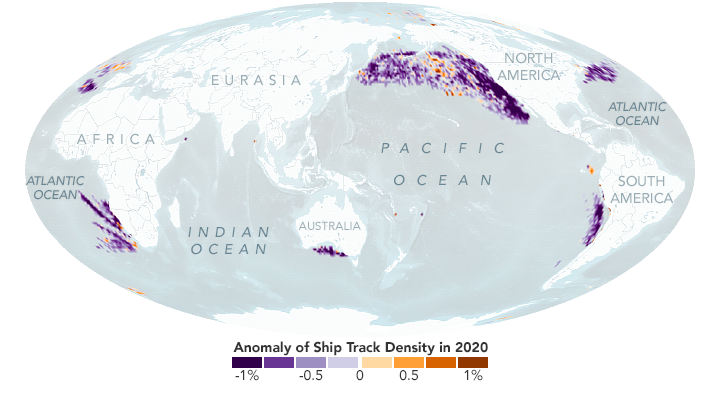 The images showed that the algorithm first defined as "abnormal cloud lines". They are formed as a result of mixing small particles of pollution thrown out by the ship, and water vapor.
Concentrated drops scatter more light and look brighter than other types of clouds in the sea containing larger objects like salt crystals.

https://gagarin.news/news/the-most-demanded-professions-in-the-blockchain-industry/
AI helped researchers find that in 2020, when IMO limited the level of sulfur content in fuel up to 0.5% instead of 3.5%, the ships began to pollute the air less.
"The density of the emissions has greatly decreased on each large shipping route detected compared to climatological data and reaches a record low level for almost 20 years," the document says.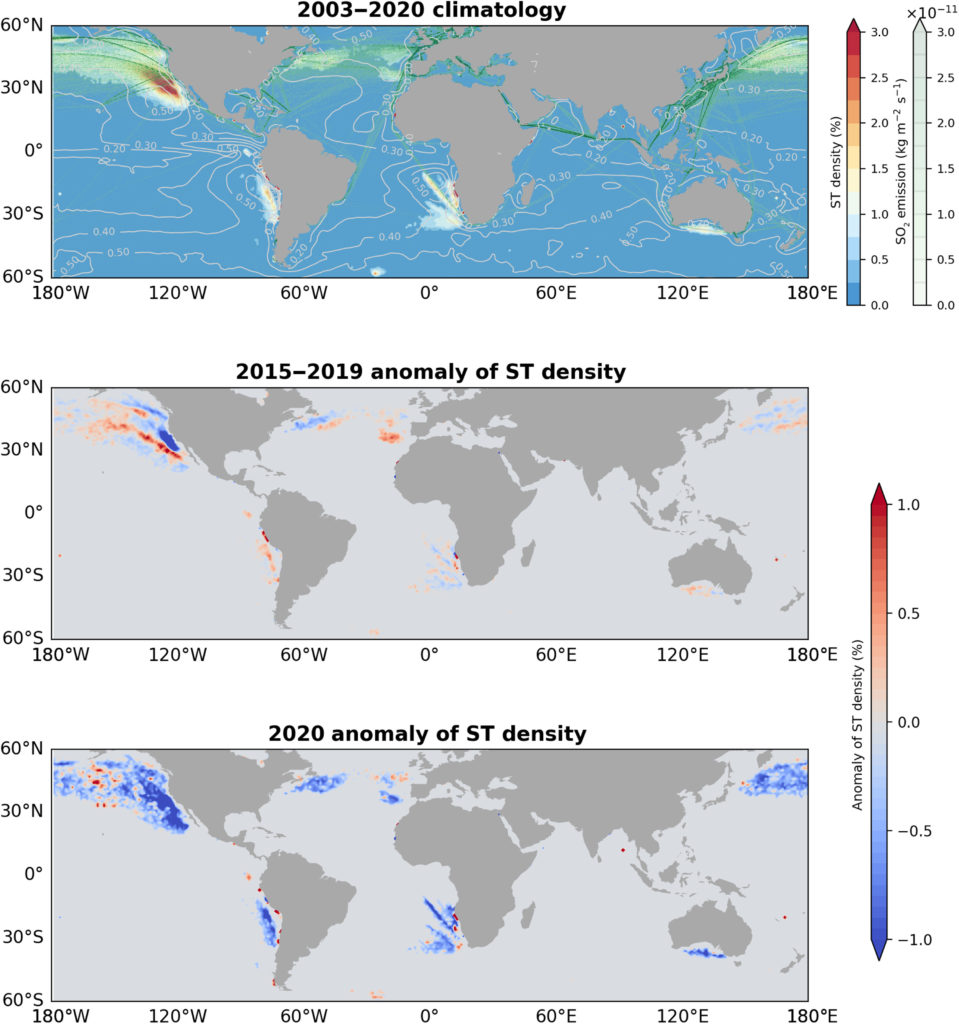 During the Pandemia of Coronavirus, global traffic of ships fell by 1.4% and remained low in 2021. Researchers believe that IMO 2020 fuel regulation has had a greater impact on a decrease in air pollution.
Recall that in May, scientists with the help of artificial intelligence developed a synthetic enzyme that breaks down plastic waste in 24 hours.
In January, it became known that American researchers use AI to predict floods in the Gulf of Mexico.
In November 2021, the startup Neu.RO and Atnorth introduced a cloud solution with a zero level of emissions for machine learning tasks.
Subscribe to FORKLOG news at Telegram: Forklog AI – all news from the world of AI!