New generation Internet: How Kucoin introduces Web3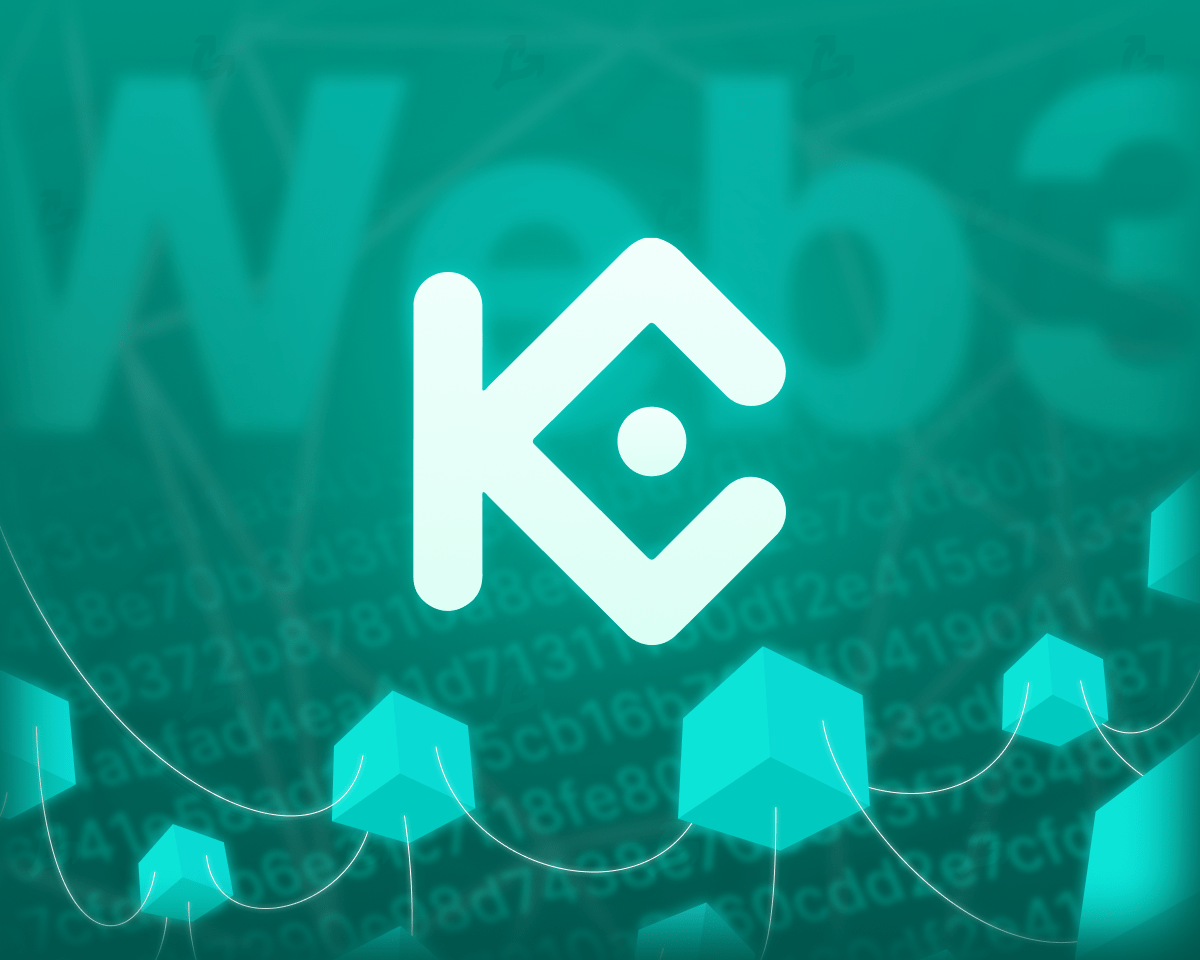 The modern version of the Internet has a lot of shortcomings: centralized data storage makes possible theft of confidential information, restriction of access to services and failures in the operation of the network due to problems on the side of providers.
Together with Kucoin, we talk about the next generation of the Internet and its role in the ecosystem of the platform.
What is Web1, Web2 and Web3
The Internet is constantly developing: developers introduce new data transfer protocols and methods of interaction with users.
The creator of the URL and HTTP protocols in the book "The Sources and Future of the World Wide Web" identified two generations of the Internet, and later members of the WWW consortium introduced the definition of the third:
Web1 – sites with static content: text, links, images. The content of the pages changes only during rebooting;
Web2 -Interactive sites and web applications. Pages display personalized content created on the basis of data on behavior and preferences of visitors;
Web3 – Decentralized sites and applications. Users have digital data and private information.
With the popularization of blockchain and cryptocurrencies to Web3, elements of a digital economy were added: payments without intermediaries, smart contracts instead of contracts and monetization of data using NFT.
The Kucoin team is sure that the Internet of the new generation should be decentralized and convenient for users:
"We share the vision of Web3 Internet, which belongs to people and is being developed for people," said Johnny Liu, General Director Johnny.
For this reason, Kucoin introduces the elements of Web3 into existing and new products-Kucoin Wallet wallet, Windwane NFT MARKETPLECE, Wonderland NFT player and other ecosystem services.
Kucoin Wallet
Kucoin Wallet – cryptocurrency wallet for mobile devices. The application supports tokens and NFT networks Ethereum, Polygon, BNB Chain and Kucoin Community Chain.
Among the Web3 functions of Kucoin Wallet: the creation of a digital avatar, a built-in browser for working with Defi services and non-codial storage of private keys only on the user's device.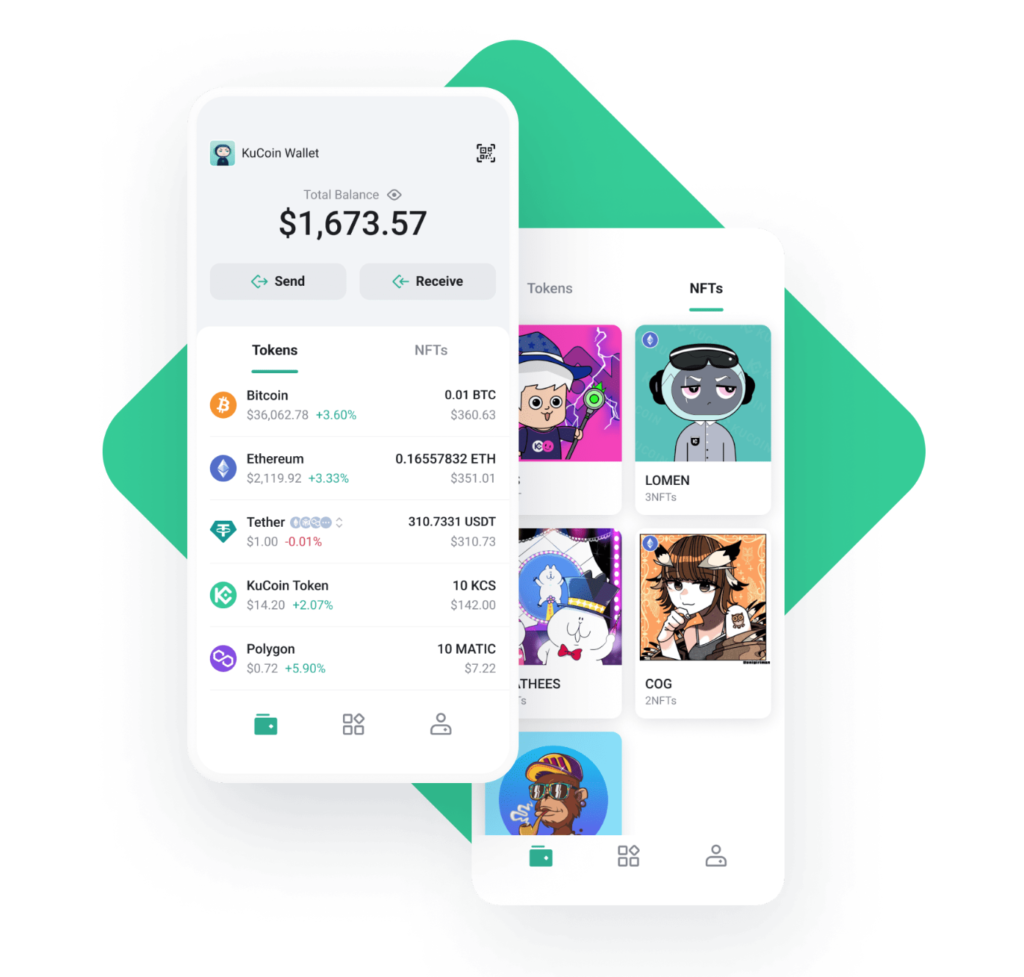 The release of the wallet took place on June 28. Before that, his security was tested by the Hacken service.
Developer plans include Kucoin Wallet integration with Windwane marketplace. After that, users will be able to create NFT and trade them directly in the application.
Windwane
Windwane-decentralized NFT marketplace from Kucoin. Users can suck non -replaceable tokens, trade, produce collections and conduct [Simple_toooltip Content = 'Initial Nft Offering – Primary Sale of NFT'] Ino [/Simple_TOOLTIP].
The site supports NFT based on Ethereum, BNB Chain and Kucoin Community Chain (KCC).
Windwane launch took place on May 30. In honor of the start, the platform released the Windwane Genesis NFT collection, consisting of 4500 unique lazy roosters (Lazy Roosters).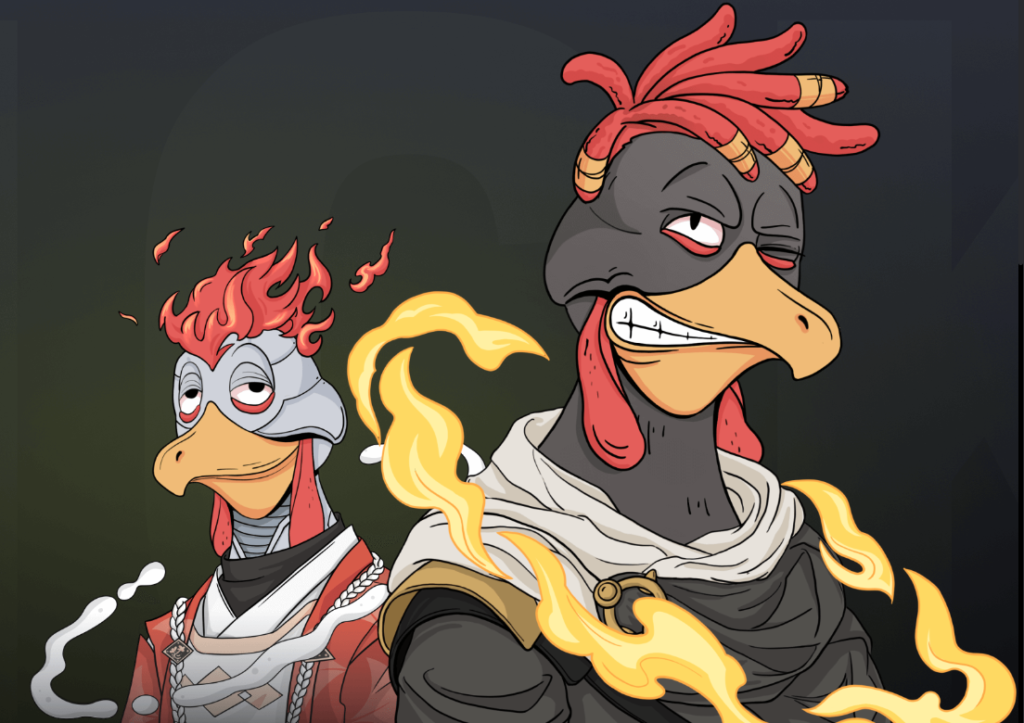 Characteristic Web3 Freight of the MarketPlass-Distributed Network (IPFS). Third -party developers can create alternative applications for access to Windwane and tokens placed on it.
In addition, the investment unit of the Kucoin and Windwane exchange launched the Creators Funds Fund with $ 100 million. The organization finances and promotes the creators of NFT various topics: Esports, [Simple_tooltip Content = 'Profile Picture – User Avatar on Social Networks.'] Pfp [/simple_tooltip] and gamefi.
Creators Funds currently selects artists who will share $ 100 million and receive marketing support to Kucoin and Windwane. To participate in the competition, you need to fill out Google form.
Wonderland
Wonderland – Platform for Game NFT. Its users can buy [Simple_toooltip Content = 'boxes with random https://gagarin.news/news/all-250-nft-pendants-by-tiffany-in-the-form-of-crypto-punks-were-sold-out/ contents of various values'] Lutboxes [/simple_tooltip], characters, skins, accessories, weapons and other items, as well as selling and renting intra -game property.
The service provides access to NFT for casual blockchain-IGR Play-to-Earn format. Among them:
– card combat platform. Players fight fictional animals – picasters. Each pickster is NFT, which can be rented, buy or sell. In battle, users earn tokens for stakeing or making additional profit; (Crypto Elite's Battlegrounds) — боевой мультиплеер в стиле аниме с PvP-[simple_tooltip content='Player versus player — сражения с двумя или более персонажами, управляемыми людьми']PvP-[/simple_tooltip] и [simple_tooltip content='Player versus environment — battles with a computer controlled by enemies'] pve-[/simple_tooltip] modes. Users receive one NFT hero for battles, and then they can find new game characters and objects; – racing arcade with shootings in several metavselnaya. Users collect NFT-liners, improve cars and compete with each other.
Kucoin Community Chain
Kucoin applications work on a public EVM-compatible Kucoin Community Chain (KCC) block with a consensus algorithm Proof-OF-STAKED-Abority (POSA). When choosing a validator, the network takes into account its identifier and the size of the steak.
Kucoin Token (KCS) – Native ecosystem tokens for payment of transaction commissions, the average size of which is $ 0.00000002637. KCS holders receive passive income, as well as discounts when paying transactions.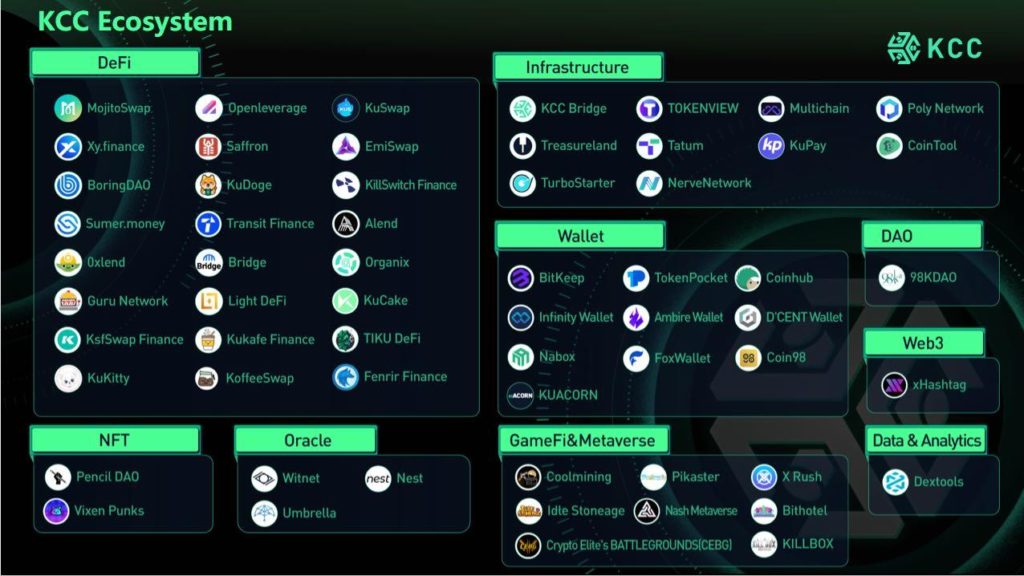 The platform is controlled by a decentralized autonomous organization GODAO. KCS owners control the network using the proposals and voting mechanism.
conclusions
The WEB3 concept is increasingly attracting the attention of large market players: Uniswap Labs, Pantera Capital, Dragonfly Capital and other companies have already created venture units that are focused on the development and financing of new generation applications.
The Kucoin team believes that the future of the Internet is in the evolution and introduction of distributed technologies, therefore, web3 is also actively developing in its ecosystem.
Read the FORKLOG Bitcoin News in our Telegram-cryptocurrency news, courses and analytics.