Boston Dynamics Robops are involved in cleaning nuclear waste in Chernobyl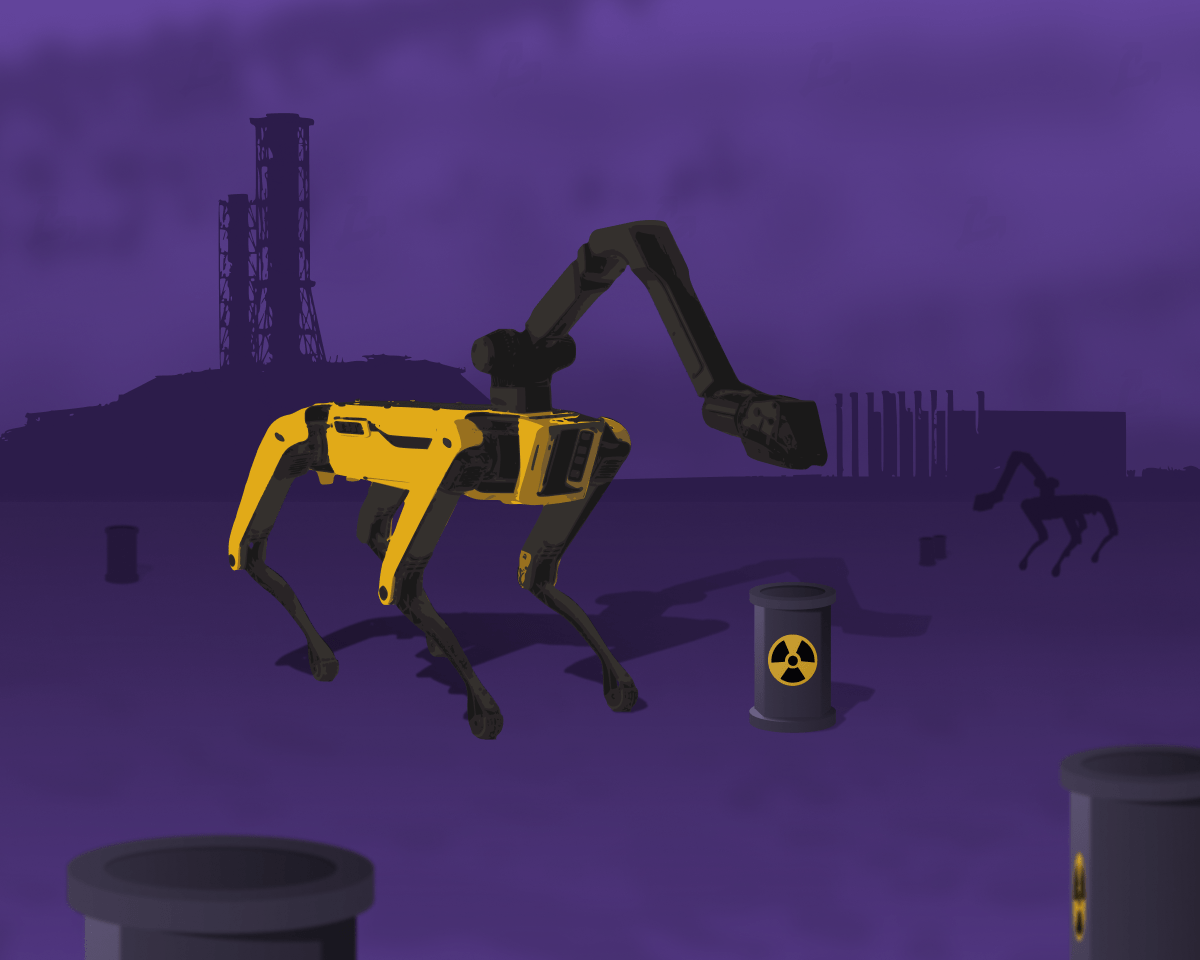 Scientists from Instagram+Polygon: Bristol University will teach robots, including Boston Dynamics, to interact with radioactive waste. To do this, they visited some of the most polluted places at the Chernobyl nuclear power plant.
The team worked in the new safe confinement (NBK), which was erected over the fourth energy unit of the Chernobyl nuclear power plant in 2016. Scientists believe that this place is well suited for teaching robots to mapping and measuring radiation to help people remain safe in the process of decommissioning the power plant from operation.
This is the second visit of the group from Bristol to Chernobyl. Last year, the mission failed, as the group overestimated the capabilities of their devices.
"Some equipment that we brought with us for the first time, for example, radiation detectors to the NBK, were saturated and could not record significant data," said the leading researcher Tom Scott.
According to him, the team not only improved measuring devices for monitoring the level of radiation, but also brought robots that can build three -dimensional maps. These cards imposed on radiation data can help more accurately determine its distribution and location.
Scientists also consider the possibility of using artificial intelligence algorithms for rapid scanning and evaluating dangerous changes in the level of radiation occurring during the withdrawal of waste from the installations.
The project is part of a consortium working on the use of robotics and artificial intelligence to study a nuclear environment, which can be harmful to humans, with the hope of expanding the use of these technologies in the industry as a whole.
In the commentation of FORKLOG, the general director of Merklebot Vitaly Bulatov greeted such initiatives, calling the spot "the most advanced robotics platform for today".
"Despite the fact that many are worried about the revolution of robots or their use in law enforcement agencies, in fact, the main or even the only use of a spot I see a data collection. Case with collecting data on the level of radiation is a great example, "he believes.
However, according to Bulatov, there are still not enough developers who can fill robots with useful use. To solve the problem, the company launched a course for Boston Dynamics robot training developers.
"In our laboratory, we conducted intenses for developers, in which we taught a spot to find a person in blockages. He autonomously passed through the obstacle strip and sent a message when the cameras saw a person, "Bulatov added.
A few months later, law enforcement officers "fired" the spot due to the negative reaction of politicians and the public, who considered his appearance "too aggressive and frightening".
Subscribe to FORKLOG news at Telegram: Forklog AI – all news from the world of AI!