Tor-5 dangerous hypotheses when launching an advertising campaign in a crypto market: expectations VS Reality
During the launch and development of the project, relying only on the inner voice, it is difficult not to make a "mistake of the surviving". In this article we will consider five situations in projects when intention did not coincide with reality.
Project No. 1: We know our audience and look for experienced "cryptans" who want to invest in our unique product.
one. Experienced investors store money in interesting assets. To convince the purchase of a new project is a serious and expensive task.
2. Experienced crypto audience is extremely demanding on the level of product and token sales. She does not forgive mistakes, silence in the media and the uncertainty that startups "suffer".
!NB1: Check the hypothesis of the effectiveness of related segments with crypto, test beginner investors and/or segment, which already actively conducts calculations in the crypto.
!NB2: Conduct research and surveys to find a suitable niche. So you will create an objective marketing strategy that will save the advertising budget.
Project No. 2: We are considering the geography of work with a developed business segment and a wealthy audience of Europe. Then, perhaps, we will test something else.
Latin America, Africa, Asia, the CIS – have huge potential and is much more accessible in terms of advertising placement. It is important to consider the features of the region, language, mentality.
A visual example with a guide to CRC bets: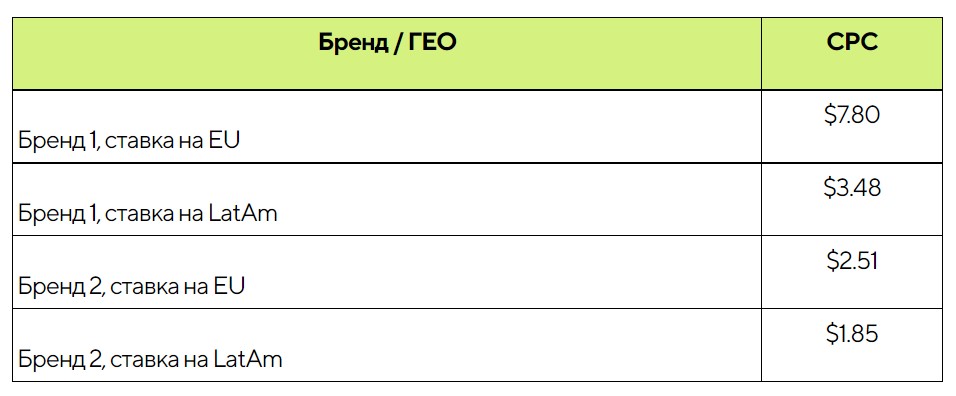 !NB: Conduct an analytics on the allocation of priority industries, their turnover, regional distribution, legal field and bills in the development. Europe will soon require special attention in the last paragraph*.
*A list of regulatory documents for the circulation of cryptocurrencies that are introduced in Europe this year:
11 May 2022 – Dora
2 June 2022 – DLT Pilot Regime
29 June 2022 – Transfers of Funds Regulation
30 June 2022 – Mica
Project No. 3: Now all people speak English, the rest are not our audience.
Knowledge of English is not equal to the easy perception of specialized information.
!NB: Content localization increases the conversion from 2 to Could Bitcoin drop 10 times **. Of course, only the business decide "whether it is worth it," but if you are planning an advertising campaign for longer than one month, it costs.
** Examination of the agency based on experience and relevant launches
Project No. 4: Crypt is already stable as a financial instrument like any other currency. It makes no sense to work with fears and questions of the audience.
Instability and collapse of the market will forever leave spots on the reputation of the blockchain.
!NB: Do not be silent – the refusal of processing fears, negativity and work in the information leads to doubt in the project.
Project No. 5: We have no competitors and analogues. Launch advertising and get the flow of investors and users.
The absence of competitors happens in three cases:.
This is the innovation to which the market needs to be prepared;
There is no demand in the niche;
Analysis of competitors was superficial.
!NB 1: If there is no demand, then how much does it cost to form and how much time it will take? Unanswered to these questions cannot be moved on.
!NB 2: Projects may not be competitors in the product, but they will compete for the same buyer. Explore related markets, their advantages, prices, creative messages. Find out how else the audience solves the problems that your project plans to solve.
Create a wonderful product – priceless. For everything else, there are research, consulting and marketing. All successful advertising campaigns!