The trader predicted further movement of the price of bitcoin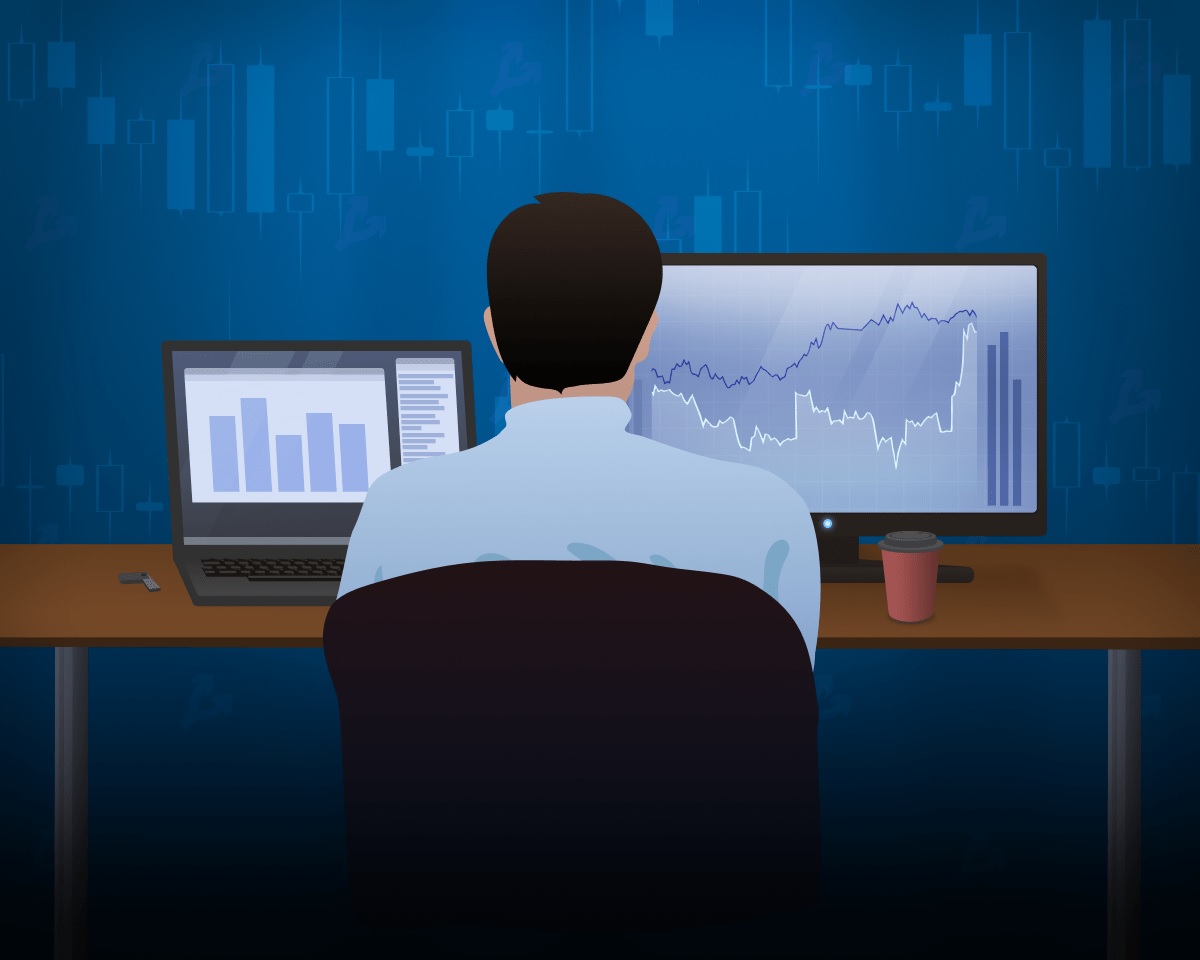 Forecasts of financial markets are the private opinion of their authors. The current analysis is not a guide to trade. FORKLOG is not responsible for the results of the work that may arise when using trade recommendations from the presented reviews.
A practicing trader and founder of the Crypto Shaman project Vadim Shovkun talks about the current situation on the market.
This analysis is a continuation of the previous detailed review. Since that time, bitcoin has decreased by 6%, s&P 500 – by 5%. But, unlike the stock index, the first cryptocurrency is restrained from further falling.
On the day of the performance of the head of the Fed Jerome Powell and the increase in the key rate by 75 b. P. there was an abnormally large amount of volume on bitcoin. He has not yet brought the result, so it can be interpreted as purchases.
For the current month, three updates of minimums have already been formed, not counting $ 17,600. There is a smooth press to this mark in the format of a large descending triangle. The price also could not update an important extremum $ 20 193, there are no signs of a slope of the descending structure. These are negative technical indicators.
A positive factor in favor of growth is an abnormally high volume that did not bring the result within a couple of days, as well as stubborn resistance S&P 500. From the last review, the index lost in just three days another 5%.
Against the background of such a decrease in bitcoin, so far holds out quite confidently. Indicators, like RSI, also demonstrate small signs of a future rebound.
Bitcoin is currently showing signs of local force. In the case of weakening the pressure of the stock index on the first cryptocurrency, there is a possibility of once again returning to $ 21,000- $ 22,000.
Bitcoin rarely pierced key levels at the moment when s&P 500 decreased. Inflation, raising the basic interest rate, "black swans", the invasion of the Russian Federation to Ukraine, the energy crisis in Europe – all this, although it affects digital gold, but still after the release of key information related to these topics.
The main engine of bitcoin, as a rule, is news from the cryptocurrency of the industry. An example is Terra collapse, which dropped BTC price by 26% in just a few days. The remaining funds related to the project began to bankrupt, continuing to drag the market down, in total reducing the price of the first cryptocurrency by 50%.
It is possible that Bitcoin will update the annual minimum due to the tightening and accumulation of a huge amount of liquidity by the key level. But, most likely, this will happen after the rebound – at the moment when the fear in the market will be much smaller.
Read the FORKLOG Bitcoin News in our Telegram-cryptocurrency news, courses and analytics.